It is easy to be chic for just about every holiday with the exception of Thanksgiving. For Christmas you can wear jewel tones and adorable winter hats, for the 4th of July you really only need a patriotic bikini and to starve yourself for a week, and Halloween offers no end to fashion-forward dress-up ideas if you are so inclined. Unfortunately for us all, however, Thanksgiving is not exactly a vogue holiday. The images that come to mind when one thinks of Thanksgiving are pilgrims...and turkeys. Hot. To make matters worse, it is a holiday that you celebrate by eating as much wholesome (fattening) food as your stomach can possibly hold. Again, not something one would normally associate with fashion. However, for those of us truly dedicated to fashion, it is possible to look good this Thanksgiving, with a few key elements.
The Dress:
This babydoll sweater dress by French Connection serves two very important functions in Thanksgiving fashion: hide and distract. The mercifully loose fit around the stomach hides any signs of gluttony, and will remain comfortable even after your second slice of apple pie (I am, of course, assuming that everybody eats as much as me every Thanksgiving). And of course, black is instantly slimming, and will forgive one night of indulgence. Second, the dress is short enough to divert the eye straight to those legs - they won't be suffering from the consequences of turkey at least. Get it at bluefly for 30% off, and feel as close to sexy as possible on a holiday of eating.
The Tights:
If you follow my advice, you will be wearing a minidress in late November. Be reasonable: protect your legs from dry skin, and overall death with cute tights like this Anne Klein pair, $8.99 at kgstores.com
The Scarf: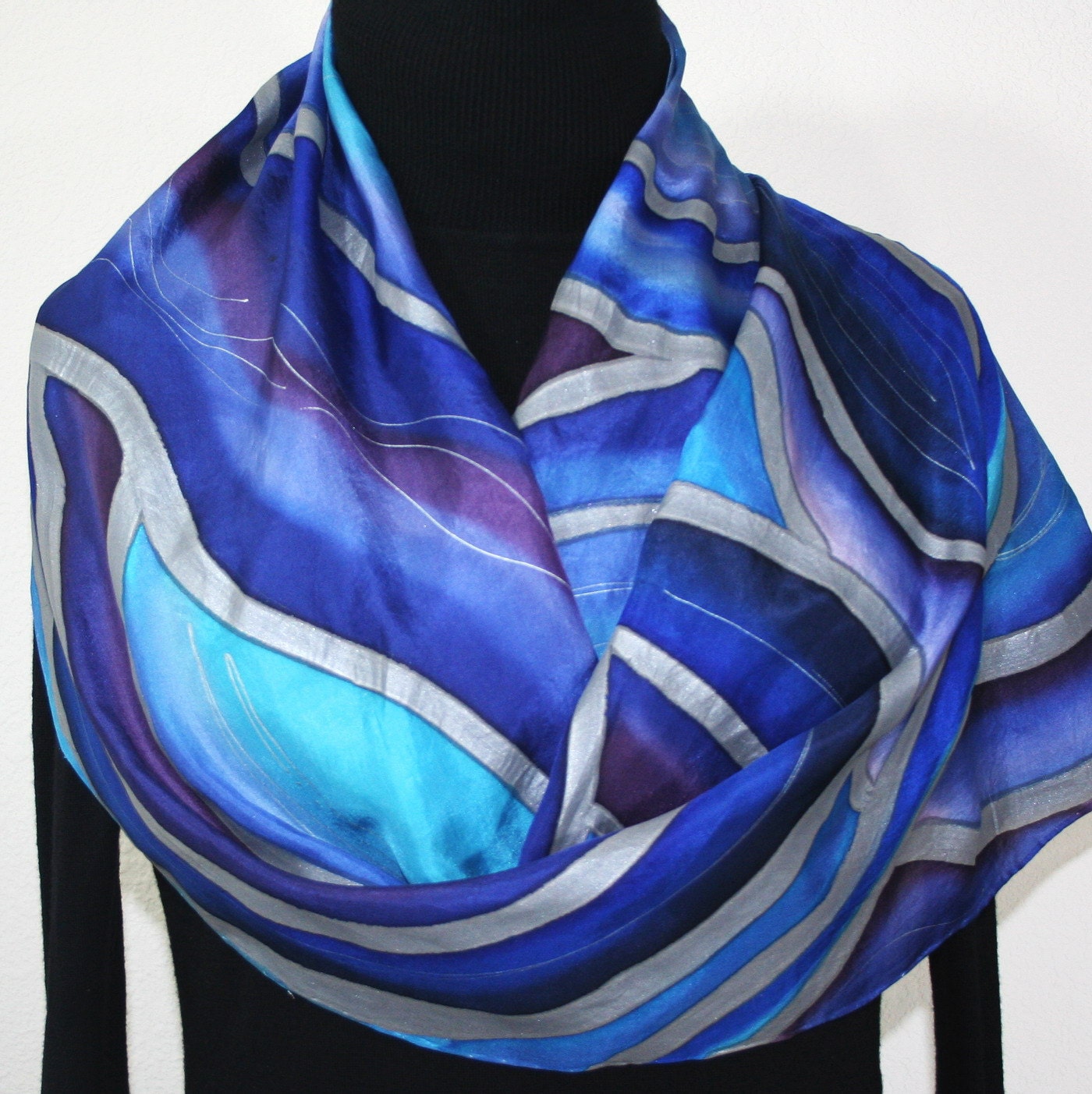 It is time to break the homely color-scheme of Thanksgiving brown and burnt orange. This hand-painted Moon Waves silk scarf by SilkScarvesColorado will add excitement to a black outfit, and will keep you from looking like a pilgrim - trust me, there are no fashionable pilgrims. It's not a sale item, but Thanksgiving is a holiday of indulgence, right? And it is only $52.00 on Etsy, so this statement piece won't break your budget.
The Shoes:
One of the best parts about Thanksgiving is that it is a time to sit down and count your blessings, and sitting down means that you can wear completely unpractical shoes without killing your feet. These stiletto booties by Rosegold are so beautifully unpractical that it is like they were made specifically for Thanksgiving. Plus, don't forget one key element of this outfit is distracting the eye from your stomach to your amazing legs. For us mortals without natural born amazing legs, these boots will work wonder. For the near future, they are 46% off at gilt.com.
I know Thanksgiving is a couple of weeks away, but start shopping early to have your perfect holiday outfit prepared, and as always,
Happy Shopping :)