Before reading my post on Belle Noire, please take the time to vote for your favorite designer. Next month, I will publish a post on where to find great deals on clothes by the winning designer, so keep a look out for that!
Black is a pretty complex color, it can evoke the feel of the roaring twenties and vintage glamour, or the feel of a cutthroat, modern, businesswoman. An obvious upside is that black really is instantly slimming (not myth, I swear) and it is pretty versatile. A downside is that it can sometimes send a message you don't want to, like looking accidentally gothic when you were going for sophisticated. Here are some cute and chic ways to wear black, without going too far.
The Ruffle Jacket:
This Green Dragon cropped jacket is totally adorable. It creates an abstractly military feel with the button placement, but the ruffles keep it feminine and fun. It is only $39.99 marked down from $105.00 at beyondtherack.com, so check it out, and you can look covered up and cute all at once.
The Bag:
I am in love with this Sonia Rykiel embellished suede shoulder bag - like true love kind of in love. It gives off an edgy-glamorous feel with the bows and crystal-embellished bird, but it is still casual enough to take to class without feeling overdressed. It is big enough to hold all of your necessities, but not big enough to make you feel like walking down the street is a resistance workout. In short, this bag is little less than perfection. Of course, in my opinion, the thing that makes it the most perfect is that it is 70% off at the Outnet, so definitely look for it there first.
The Accessory: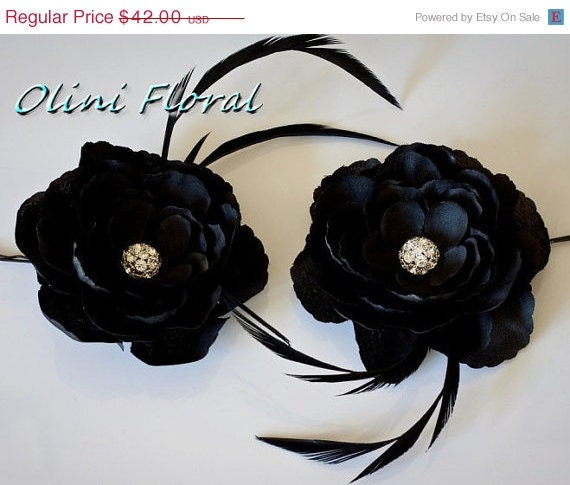 Happy Shopping :)